Science & Tech Advisors Advances Delaware's Scientific and Technology Innovation Economy
WILMINGTON, Del. — Delaware has taken a major step toward its goal of enhancing its reputation as an innovation hub that grows scalable companies and successfully competes for business expansion and relocation projects. The newly created Science & Tech Advisors group consists of representatives from Delaware's top tech companies, industry organizations, institutions of higher education and state government. It is focused on being more intentional and strategic about advancing Delaware's statewide scientific and technological innovation economy.
"In recent years, we lacked a coordinated central voice for science and technology, but we're beginning to make headway," said advisory group chair Patrick Callahan, who is co-founder of the Delaware Data Innovation Lab as well as CEO of CompassRed and a Delaware Prosperity Partnership Board member. "Our goals include bringing in new funding from Washington to support science and technology; attracting leaders from the Delaware science and technology industries to support this effort; and bringing in new employers from outside Delaware that see us as that 'innovation hub.'" 
According to the State Science & Technology Institute, a national nonprofit organization dedicated to improving initiatives that support prosperity through science, technology, innovation and entrepreneurship, efforts to create "tech-based economic development" require a research base that generates new knowledge. They also require mechanisms for transferring knowledge to the marketplace, an entrepreneurial culture, sources of risk capital and a technically skilled workforce.
DPP completed an innovation market assessment in 2019 that validated the need for a statewide strategic approach to the innovation economy. This Advisors group has the potential to jump-start those efforts – particularly since 40% of Delaware's pipeline of business expansion or recruitment prospect projects are in the science and technology sector.
"DPP is all about jobs and growing businesses in Delaware – whether they're already here or they're looking for a great place to do business where they have access to the leaders who can help find solutions to their challenges," said DPP Director of Innovation Ariel Gruswitz. "Through the Science & Tech Advisors, DPP aims to catalyze and help drive strategy with the help of the leaders who are directly affected by the achievement of these goals."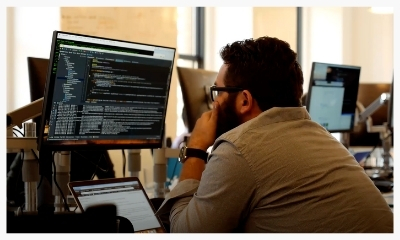 Callahan said that the Advisors initiative is being built upon a foundation of work that Mike Bowman, CEO of the Delaware Technology Park and director of the Delaware Small Business Development Center, and others have completed in recent years. He also noted "the great support" of both Gov. John Carney and Lt. Governor Bethany Hall-Long.
According to Gruswitz, the Advisors group will go beyond Delaware's already outstanding responsiveness to sector needs by taking a proactive approach to strategic direction and oversight for economic development in science and technology. The 25 individuals recruited to launch the group represent a cross-section of the sector, and others from the community will be tapped to join as the work unfolds.
"We very purposefully selected people and companies for this effort," Gruswitz said. "The real work will be done by subcommittees, led by champions from the community, that are developing road maps for Delaware's innovation economy."


"We see this effort as a way to maximize the state's next chapter of innovation, building on legacy strengths and recent success."
###
About Delaware Prosperity Partnership
Delaware Prosperity Partnership leads Delaware's economic development efforts to attract, grow and retain businesses; to build a stronger entrepreneurial and innovation ecosystem; and to support private employers in identifying, recruiting and developing talent. The DPP team works with site selectors, executives and developers focused on where to locate or grow a business and helps with reviewing potential sites, cost-of-living analyses and funding opportunities, including available tax credits and incentives. DPP advances a culture of innovation in Delaware, working with innovators and startups to spotlight and celebrate successes and connect them with the resources they need to succeed. DPP and its partnerships throughout Delaware support and advance the missions of companies of all sizes and sectors. For more information, visit choosedelaware.com.