Securing a personal loan once required an in-person visit to a bank, lots of paperwork and days spent waiting by the phone. No longer. Best Egg's customers can use their computer or smartphone to apply for a personal loan and, if approved, receive the loan proceeds in as little as one business day.
Best Egg — which conjures images of a nest egg and fiscal responsibility — specializes in fixed-rate loans for various purposes, including debt consolidation, home improvement projects, significant purchases and credit card refinancing.
The cleverly named brand belongs to Marlette Funding LLC, which in many ways represents the past, present and future of financial services in Delaware.
An Eye on Trends
Banking has a long history in corporate-friendly Delaware. Marlette Funding's CEO, Jeffrey Meiler, previously worked for Barclays Bank and CitiGroup, longtime employers in the state.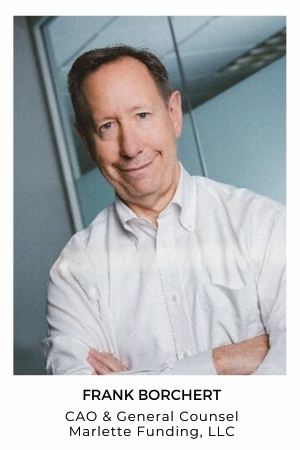 Frank Borchert, the CAO and general counsel, has 20 years of financial services experience, including positions with JPMorgan Chase.
"Many of us have worked in traditional financial institutions at one point of our career," Borchert says. "We believe that the movement of customers online is accelerating."
Marlette Funding was founded in 2013, and Best Egg launched in 2014. At that time, many financial firms were mired in traditional approaches to technology and online services.
Marlette, however, embraced the public cloud and the latest engineering and design practices to serve customers better and maintain agility in an ever-changing market.
As a result, Best Egg created a seamless digital experience for customers who are financially sound but need to pay off debt, lower interest rates, decrease monthly payments or finance large purchases.
Online resource sites such as Credit Karma help drive traffic to Best Egg. The company has also placed Google ads and used direct mail.
People-Pleasing
Judging by the numbers, Marlette Funding is onto something. In the first five months of 2015, Best Egg exceeded 2014 loan originations of $383 million. In 2019, the company had a GAAP profit in the double-digit millions. Best Egg surpassed $11 billion in cumulative originations before the close of 2020.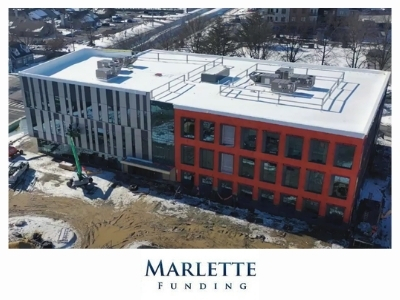 That's not to say the company eschews the need for bricks and mortar. In March 2020, Marlette Funding signed a long-term lease for 60,000 square feet of built-to-suit Class A office space in The Concord, a mixed-use community in the Wilmington suburbs.
Not surprisingly, the pandemic has affected the design. There will be room for social distancing, and Marlette Funding is paying particular attention to air quality.
The company currently has more than 200 employees in Delaware, and "we expect that number to continue to grow as we expand to serve our customers across the nation," Borchert says.
Indeed, the deep talent pool is one reason why Marlette Funding is headquartered in the state, he notes. There is a wealth of people experienced in financial services, many of whom want to grow and develop.
Given that many West Coast fintech companies have opened Delaware locations, there is also an increasing number of people with skill sets specific to the sector. To further nurture Delaware's tech talent, Marlette Funding has supported Zip Code Wilmington, a 12-week coding boot camp in Delaware that gives students technical, interpersonal and leadership skills.
Delaware also offers a high quality of life, particularly for families, he adds. The interest in the team's welfare characterizes the lender. In 2020, Delaware's News Journal newspaper named Marlette Funding the Top Workplace in Delaware for Midsize Companies.
Recently, the company received the Top Workplaces Award for ranking high in innovation and strong values. While employees have worked from home, they've participated in virtual cooking lessons, art projects and social hours led by senior leadership.
After gathering employee feedback on diversity, Marlette Funding remotely mobilized a cross-functional team to focus on education, awareness and action. The goal is to cultivate a diverse and inclusive atmosphere.
The company is also broadening its engagement to remain on top of customers' needs. Ideally, Best Egg will expand through its consumer insights community, The Nest. The Nest enables Best Egg to connect with customers in a meaningful way and gain feedback and insights to improve and develop future products. A credit card is the newest addition to the toolbox.
"We want to make sure we are serving our customers," Borchert says. "We believe we can continue to do so and grow in Delaware."