Acorns, the company behind a simple investment application with more than 5 million account holders, will add up to 50 technology and operations jobs downtown over the next six months, expecting to find them among longtime Delaware bankers looking to return to the fast-growth days.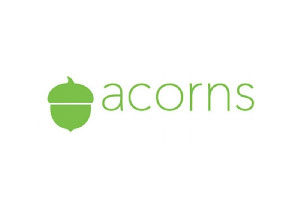 The Irvine, California-based company's core product is a mobile-banking app that rounds up users' daily purchases to the nearest dollar and automatically puts the difference into investment accounts.
New Chief Technology Officer Hugh Tamassia says the company sees Wilmington as "a powerful financial community that has been depleted over the past few years with people who can help us scale and add products," he said.
He should know. Both Tamassia and Acorns Chief Operating Officer Manning Field worked for JPMorgan Chase in Wilmington for more than a dozen years.
The new Acorns employees will be housed in The Mill, a co-working space located a block from Rodney Square, in what is another positive piece of news this week for downtown Wilmington.
Tamassia says he'll be looking for 20 to 30 technologists —developers, testers, program managers, and scrum masters —while the operations side will be looking for 10-20 risk managers and other operations people "with years of doing banking at scale who can bring that experience to an emerging product."
Tamassia, who joined Acorns on Jan. 11, said he's been charged with ensuring "that every part of our infrastructure is scaled to meet the demand of a fast-growing customer base." He's looking for people like himself who will be attracted by the company's vision of being a financial wellness system that "puts the tools of wealth-making in everyone's hands."
Acorns, which launched in 2014,was one of Fast Company magazine's Most Innovative Companies of 2019 and counts actor Ashton Kutcher and Golden State Warriors star Kevin Durant among its investors.
Perhaps more important, NBC Universal and Comcast Ventures announced an equity investment in the startup in late January that includes a strategic partnership with Comcast-owned CNBC to produce original content with Acorns.
The investment was part of Acorns' latest $105 million funding round, which put its valuation at $860 million. BlackRock, Bain Capital Ventures, TPG's Rise Fund, DST and Michael Dell's MSD Capital also took part in the Series E round. NBCUniversal, which is now Acorns' biggest shareholder, also received a seat on the startup's board.
According to the company, the average Acorns customer is around 32 years old with an income of $50,000 to $60,000. The CNBC partnership is designed to reach an "up-and-coming" financial audience that is younger or less financially savvy.
In addition to its retirement-investment product, Acorns users can open an IRA and obtain a checking account and debit card that link to its investment products.